2018 Volkswagen Atlas: What You Need To Know
June 29 2018,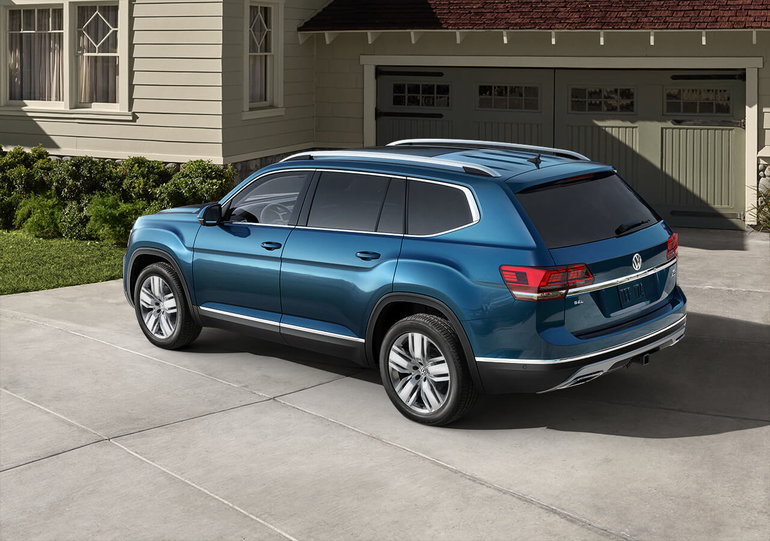 A much larger, all-new player has recently hit Volkswagen showroom floors and it's called the Atlas. Curious about what this big SUV has to offer? Well then, you'll want to take a look at the following "need to know" facts about the all-new 2018 Volkswagen Atlas SUV.
The Atlas features trickle-down technology
Trickle-down technology is pretty awesome. In the 2018 Volkswagen Atlas, you can add options such as a slightly simpler version of a virtual cockpit (just like the ones found on Audi models. This option availability is actually a segment first. You'll also discover a myriad of safety features like lane keep and front collision warning, blind-spot detection, and all those fancy technological bits.
The Atlas will feature standard LED headlights
As strange as it might seem, the Volkswagen Atlas is only the second VW model ever to offer standard LED headlights in the VW lineup. The first was the eGolf (an all-electric version the popular Golf). Now, the Atlas boasts the same feature, as LED headlights and taillights slowly make their way into mainstream feature lists across the auto industry.
The Atlas is built on the same platform as the Golf
It might seem odd, but the 2018 Volkswagen Atlas is a 3-row SUV that's actually built on the same platform as the small, hatchback VW Golf. How is that even possible? Well, the oh-so-smart German engineers at Volkswagen created a versatile platform, the MQB platform to be more precise that can be scaled to accommodate either the larger Atlas or smaller Golf.
The Atlas is VW's first 3-row SUV
That's right, the Volkswagen Atlas is the German automaker's first model to feature three rows of seating. What about the Touareg, though? Well, when that Touareg SUV first appeared in 2003, it was definitely the automaker's largest model, but it also only offered up two rows of seating. And that's why the Atlas is Volkswagen's first real three-rowed big SUV.
The 2018 Volkswagen Atlas has plenty to offer in terms of interior space, performance, and design. To find out more about the new VW Atlas, head down to your local Turner Volkswagen dealer to speak to one of our experts and make sure you book a test drive, too.