2018 Volkswagen Atlas: It May Just Be Everything You Need
March 09 2018, Turner Volkswagen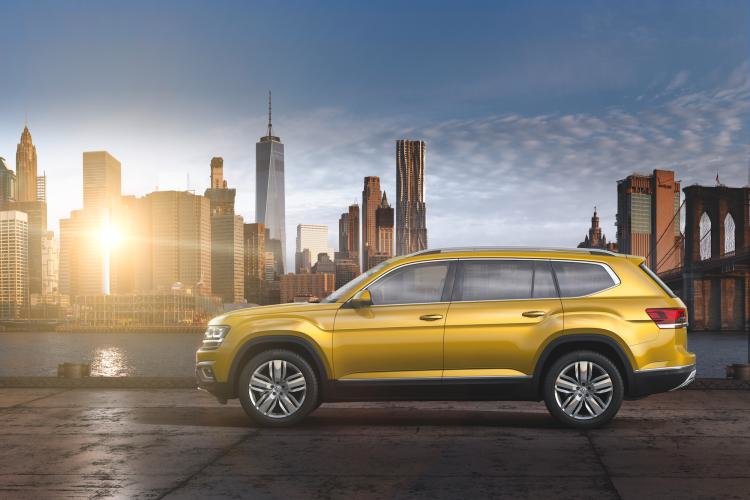 Volkswagen vehicles have always had a unique personality to them, which is the reason why many clients are loyal to the brand. Volkswagen models offer the latest safety and connectivity technologies as well as a wide range of fuel-efficient engines. What sets the Volkswagen brand apart is the impressive design and dynamic drive of their vehicles.
The perfect example is the brand new 2018 Volkswagen Atlas. It has everything you could ever need from a midsize sport utility vehicle, but it's also fun to drive and remarkably stylish. The new 2018 Volkswagen Atlas truly has it all.
All the Space You Could Ever Want is in the 2018 Volkswagen Atlas
The brand new 2018 Volkswagen Atlas stands out in a variety of ways, but it's probably its interior space and versatility that are the most impressive. The new Atlas features three rows of seats, but even if all seats are in place, the vehicle offers almost 600 litres of cargo space.
Lower the last row of seats, and you'll get more than 1,500 litres of total cargo space. F
urthermore, if you lower the second row of seats, you'll get more than 2,000 litres of total cargo space. That's not shabby at all for a sport utility vehicle.
Two Engines to Suit Any Need in the 2018 Volkswagen Atlas
The 2018 Volkswagen Atlas is powered by a 2.0-litre, four-cylinder engine that delivers 235 horsepower. This engine is capable of towing up to 909 kilograms.
If you need more towing capacity and a greater punch under your right foot, check out the 3.6-litre V6 engine that delivers 276 horsepower and 266 pound-feet of torque. This engine is paired with an eight-speed automatic transmission, and it can tow up to 2,273 kilograms.
To learn more about the 2018 Volkswagen Atlas, contact us today at Turner Volkswagen!