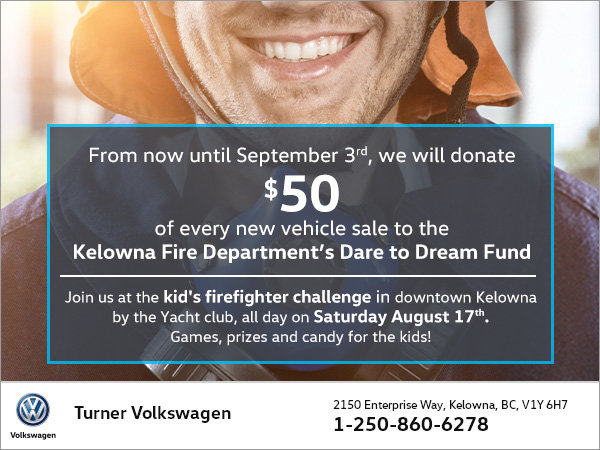 From now until September 3rd we will donate $50 of every new vehicle sale to the Kelowna Fire Department's Dare to Dream fundraiser!
Come on down and join us at the kid's firefighter challenge, located in downtown Kelowna by the Yacht club. This wonderful event will be all day long on Saturday, August 17th so come and say hello!
There will be games, prizes, and candy for the kids! To learn more, contact us today; we will be more than pleased to answer all your questions and inquires.
We look forward to seeing you and your family there!