Why buy a 2019 Volkswagen Tiguan?
February 28 2019,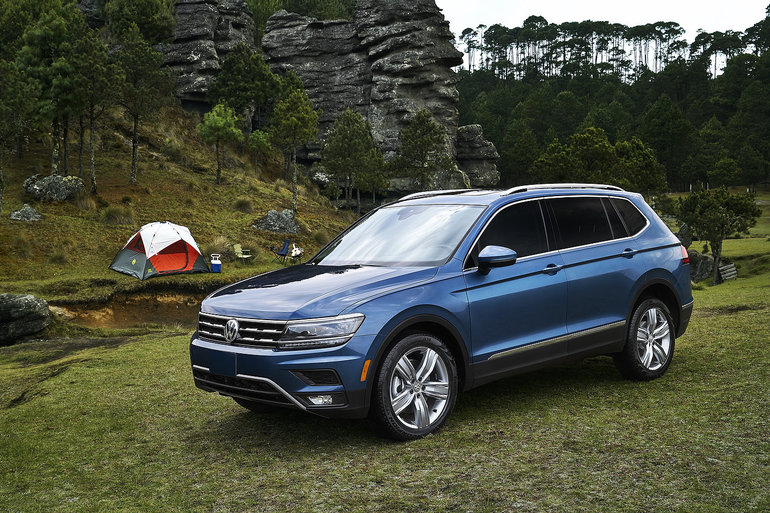 If you own a 2019 Volkswagen Tiguan, you already know the answer to this question. Indeed, you had the chance to discover all that the Volkswagen Tiguan offers to its owners and you have fallen in love with the compact German SUV for its refinement, comfort and prowess on the road.
But the Tiguan is more than just a compact SUV that's fun to drive. There are real differences between the Tiguan and the rest of the models found in the compact SUV segment.
These are the differences that make the Tiguan so interesting for consumers. Let's take a look at three reasons that justify buying a 2019 Volkswagen Tiguan.
Its powerful engine
The 2019 Volkswagen Tiguan offers its owners a truly impressive ride and its powerful and refined engine is largely responsible for that. With its 2.0-liter four-cylinder turbo, the new 2019 Tiguan offers drivers 184 horsepower and 221 lb-ft of torque.
That's more torque than any standard compact SUV. Torque is such an important element for daily driving since it essentially dictates how fast your vehicle is in the city and how quick it is to react when you're passing.
With the new 2019 Volkswagen Tiguan, you always have the impression of having a lot of power under your right foot.
Its interior space
With more than 1,000 liters of cargo space behind the rear seats with the rear seat in place and more than 2,000 liters of rear space when the rear seats are lowered, you'll enjoy plenty of cargo space in the new Tiguan . It is easily one of the most versatile compact SUVs in the industry.
Its level of luxury
In addition to being spacious and versatile, the 2019 Volkswagen Tiguan is also equipped with several high-end technologies starting with its Virtual Cockpit digital instrumentation system. This is only the beginning.
To learn more about the new 2019 Volkswagen Tiguan, contact us today at Turner Volkswagen.