The 4Motion AWD system explained
October 31 2018,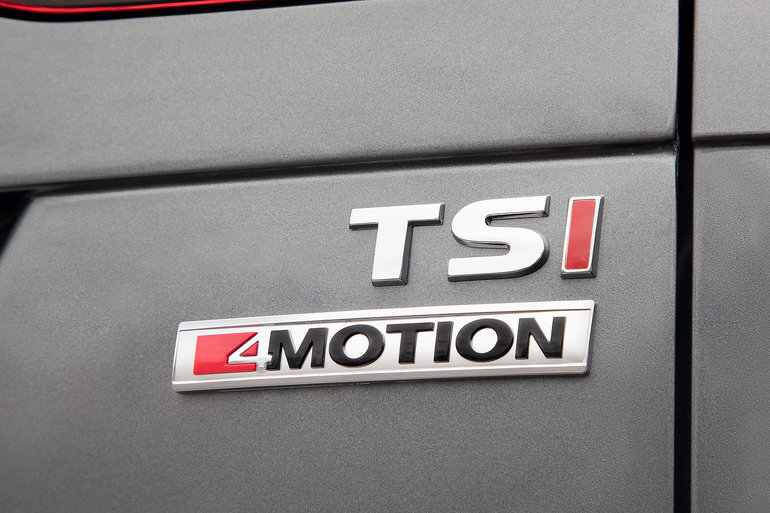 Volkswagen offers one of the most advanced AWD systems in the industry with its 4Motion technology. Available on Tiguan and Atlas SUVs as well as on the Passat, Arteon and the sporty Golf R, 4Motion is your guardian angel in winter and when the road is wet.
4Motion: All-wheel drive that adapts to every situation
The 4Motion system is a responsive system able to send power to the wheels with the best grip. It should be known that when we drive, it is rare that each wheel has the same level of contact with the road. With 4Motion, the system distributes power to the wheels that have the most grip to ensure perfect handling in all circumstances.
4Motion can also help when we tow a heavy load by sending power to the rear axle to once again stabilize the vehicle and ensure optimum stability.
When cornering, power is sent to all four wheels to keep our line and to be able to accelerate with conviction when the road straightens out. At the same time, the system can apply the inner front wheel brake which allows you to turn more efficiently and more quickly as well.
If the road is snowy and we have to climb a slope, our front wheels may lose their grip, but again 4Motion is able to transfer power from the engine to the rear wheels to allow us to continue our journey and reach the top. It's the same principle when you want to exit a snowbank.
So, if a wheel doesn't have any grip, the system will detect it and send power to make sure we do not stay in place while trying to get out of our parking space.
With Volkswagen's 4Motion system, we are always safe regardless of road conditions. To learn more about all-wheel drive Volkswagen models, contact us today at Turner Volkswagen.