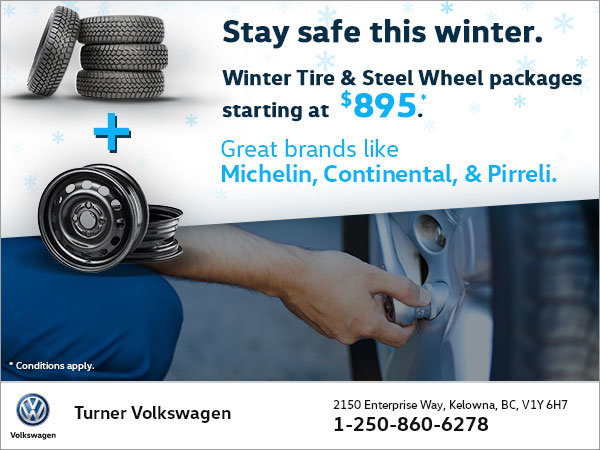 Don't get stuck this winter, get your winter tires & wheels from Turner Volkswagen today!
With great brands like Michelin, Pirelli & Continental we've got you covered no matter your needs.
Looking for some sleek alloy wheels? We've got you covered!
Add a wheel alignment for only $29.95 - that's 40% off the regular price!
Book your appointment today!
Conditions may apply. Contact dealer for details.